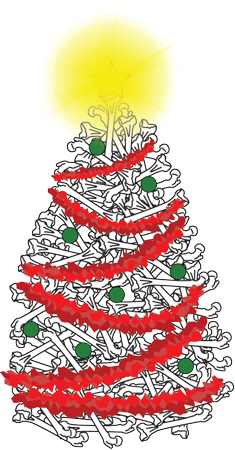 Christmas, Hanukkah, Yule, Diwali,
Eid, or Festivus, may all be jolly!
('Scuse us if there's one we forgot -
In our defense, there are a lot!)
For your joy we did embark
On this calendar quite dark.
This time of year we count our blessings,
While chowing down on meats and dressings.
And so, dear friends, we bid you peace -
Without you all our work would cease.


Happy Holidays and a Prosperous New Year from Dog Tale Media!